The green smoothie is an ideal way to enjoy a refreshing drink while receiving a burst of nutrients. Some people prefer to have it first thing in the morning while others consume it as a snack later in the day. There are so many variations on the green smoothie, so we have a created a general guide along with the specific recipe we love.
Core Components of the Green Smoothie
Greens: spinach, kale, chard, romaine, arugula.
Frozen Banana (if you don't like or are allergic to bananas, try avocados for creaminess)
Nut butter: peanut, almond, cashew
Nut milk: almond, cashew, coconut
Stevien stevia sweetener
The goal is to experiment to figure out what you like. We recommend rotating the greens every week to ensure you're receiving a variety of nutrients. Some other ingredients to explore are hemp, flax, and chia seeds as well as dates, berries, and citrus. Just be careful when combining certain ingredients with one another because sometimes the taste can get weird ;)
*We intentionally stayed away from fruit juices because these are high in sugar and contain no fiber. This may cause an energy crash after consuming the smoothie.
See below for our favorite recipe!
---
CLASS: Smoothie | Snack | Nutrient-Dense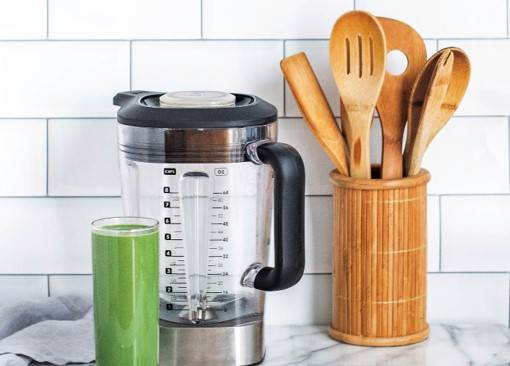 1 1/2 cups water
1 generous handful spinach (fresh or frozen)
1 generous handful baby kale (we like this brand)
1 tablespoon fresh lemon juice
1 frozen banana (or sub 1/2 avocado)
1/2 teaspoon Stevien stevia sweetener
Combine water, greens, and lemon juice. Blend on high for 1 minute.
Once greens are completely blended, add the frozen banana and Stevien sweetener and blend for another 30 seconds.
Pour into a glass and enjoy!
---
Get in touch if you give this smoothie a try with a comment or rating below and reach out to us on social media anytime!