This recipe for roasting apples is a simple and quick enhancement for preparing this lovable fruit. With just 4 ingredients, you create a whole new experience of eating apples. Using our Stevien stevia, the apples will carmelize in the oven just like they would with normal sugar. The difference? You achieve the ideal flavor and texture of carmelization without having to use sugar and compromosing on health. Yeah, you heard that right, it's pretty much magic.
---
CLASS: Snack | Low-sugar | Dessert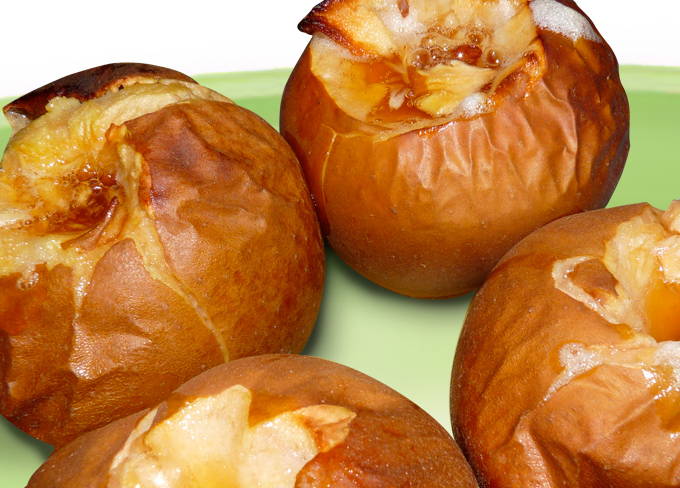 6 apples

1 cup water

Cinnamon, to taste

1/3 teaspoon Stevien Stevia

Rum or Brandy, optional
Preheat oven to 350° F.

Place apples on a baking sheet and make a well in the middle of each one by removing part of the core without passing completely through the apple.

Mix Stevien stevia with water. To give it a sophisticated touch, add a little rum or brandy.

Bathe the apples with this mixture and sprinkle cinnamon to taste.

Roast apples for about 20 minutes. Apples are ready to serve once they are golden-brown.
* Roasted apples are good hot or cold, and they pair nicely with Stevien jams!
---
Get in touch if you give this dish a try with a comment or rating below and reach out to us on social media anytime!